30 septembre 2007
I've just come back from Ankara to Marseille yesterday..
But I'm still gona fill this blog...
a lot of pictures to organize and the exhibition at the train station planed for the 4th of september...
so I'm still here!..
I just want to dedicate a lot of big thanks to Tùgba Ulker & Funda Ozkan and all the stuff of "Atölye çamurdan" for their hospitality and their helps in everythings, thanks to Nihan for her Turkish cafe lesson, a big big up to Kutlu Gürelli (niktou!!) see U in Marseille, big thanks & big respects to Harun Antakyali for his presents and his paintings and for the human he his, big thanks to the leaders Kathrin, Oguz and kathia and big friendships to Thomas (see U in Weimar!), Andrea (see U in Berlin!), Doruk, Lukasz, Wojtek, Burak, Cigdem, Ezgi, Deniz, Meltem, Alex, Zoic, Javiera, Mathilde and a special to Ozlem...
On the wall again!..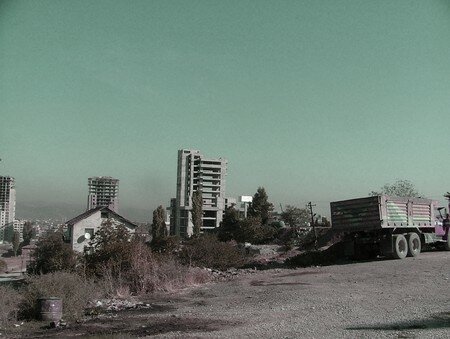 Commentaires sur back to mars